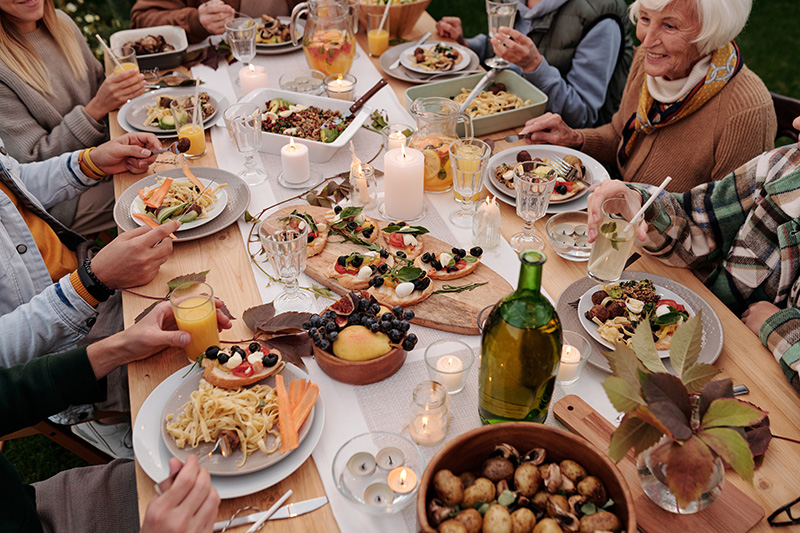 Coming to our lodgings means building great family memories. Couples with children or adolescents find at Clos de la Croix Verte a timeless space, with a living comfort that is not compromised.
You are in a place, where calm and serenity allow you to reconnect with the essential: being together to dialogue, observe, discover, rediscover, visit and enjoy nature and the local heritage. Reassure your teenagers, there is a network here for their smartphones. In the heart of the vineyard, you will experience happy moments here at the rhythm of the seasons.
The groups ?
To celebrate a birthday, bring together the members of a family as part of a cousinade, or any other party with friends, Le Clos de la Croix Verte offers a range of accommodation with a capacity of 17 beds. The exteriors of the troglodyte cottage allow occasional reception of a solution in partnership with your caterer for groups of 40 to 80 guests.
In the context of a privatization of the premises, you can count on our service providers and partners to support you in the stages of organizing your event: catering, catering, layout and decoration (reception canopy, flowers, etc.), beautification of the guests (hairstyle, makeup …). Obviously, tasting events take place here legitimately in the heart of the vineyards.
Enjoy the local sweetness, the unusual troglodyte, friendliness and gastronomy, good living skills in a region whose heritage incorporates the pride of French history.